Okay, so that title didn't exactly work. Oh well. That's what I get for trying to be witty!
My new black stamping polish arrived yesterday! So today I thought I'd try out a different kind of animal print I've not done before. Cow print!

I don't really know why I chose Cow. I'm always doing leopard or zebra or something, and thought I'd try something different! To achieve this look, first I painted all my nails white. The only white polish I have is one from a French Manicure set! And as you can see from the pics it's a bit streaky. White is so unforgiving, and so hard to work with! I absolutely had to do 2 coats just to get even coverage.

Then I stamped cow print on top, using Bundle Monster plate BM-222, and my new polish I was waiting for, Konad, special nail polish – black.

Et Voila! Moody moo cows. Divine Bovine, if you will.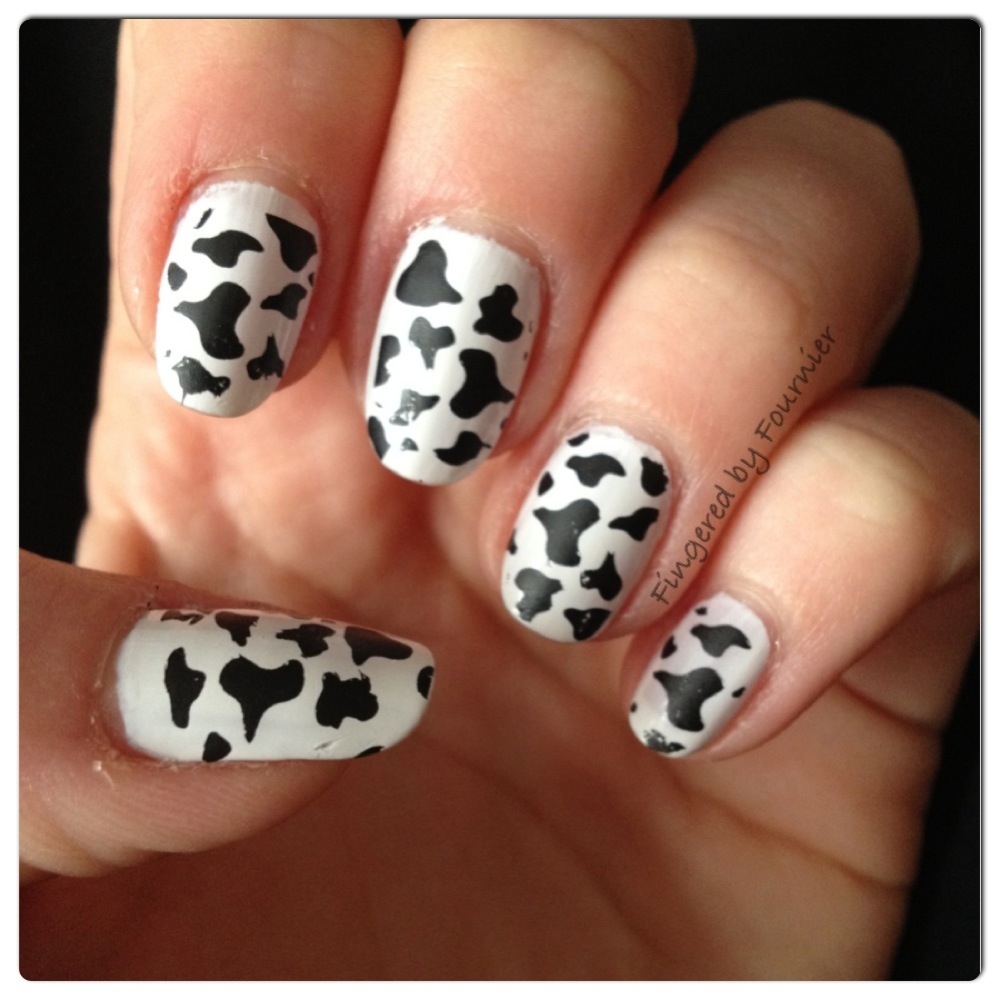 H xXx